Oil Changes and Tune-Ups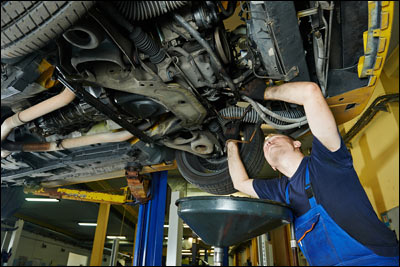 Oil Change Services
With as much as you paid for your vehicle, you want to keep it on the road as long as possible. It's more than an oil change, it's preventive maintenance to change, inspect, check/fill and clean essential components of your vehicle and help keep it all running smoothly. By taking care of your vehicle with a Jamaica Auto Body & Towing Oil Change, you'll be getting the peace of mind that your vehicle will be with you for a long time.
Our Technicians will:

Change Up to 5 Quarts of Motor Oil

Change Oil Filter

Inspect Brake Fluid level

Inspect Serpentine Belts

Inspect Wiper blades, Antifreeze/Coolant levels

Inspect Engine Air filtration system

Exterior lights

Chassis (lubricate when applicable)

Check/Fill Tire pressure

Check/Fill Transmission/transaxle fluid

Check/Fill Transfer case fluid

Check/Fill Power steering fluid

Check/Fill Windshield washer fluid

Check/Fill Battery water (excluding sealed batteries)

Clean Exterior windows

Vacuum interior floors
Tune-Up Services
Vehicle tune-ups are an important part of routine vehicle maintenance. A tune-up service will revitalize engine performance, make the vehicle easier to start, improve fuel economy, lower emissions and restore lost power.
Our tune-up services include:

Visual inspection of engine components such as choke, throttle linkage, spark plugs, wires and distributor cap

Spark plug and replacement

Spark plug wire replacement (if needed)

Pre/post diagnostic check on most OBD-equipped vehicles
If your vehicle requires an oil change and/or tune-up, call us today at: (718) 529-1000.